What is BusKill?¶
BusKill is the world's first laptop kill cord–it's a hardware Dead Man's Switch that executes some user-configurable trigger when your machine is physically separated from you.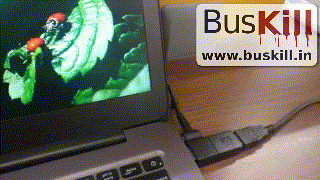 The trigger that's executed when the cable's connection is severed can either [a] lock the screen or [b] shutdown the machine.
Advanced users can add auxiliary triggers, such as a self-destruct trigger that wipes the LUKS header, making the entire disk permanently inaccessible (even to rubber-hose cryptanalysis).
Note
If you purchase a BusKill cable, or use the BusKill App, it will only ship with non-destructive triggers that will not cause data-loss.
BusKill can protect the data stored on your (encrypted) device (and any accounts that you're currently logged-into) from a snatch-and-run thief.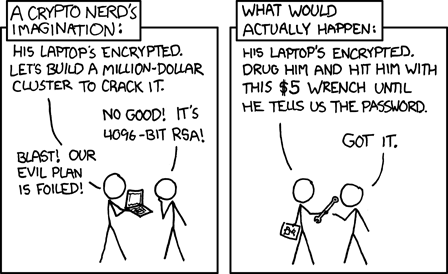 Who Uses BusKill?¶
There are several use-cases for BusKill. It can be useful for: