Assembly of components¶
This section will describe how to assemble the hardware BusKill cable prior to using it.
For information on how to use the BusKill cable, see Hardware User Guide

Step 1: Attach carabiner to USB drive¶
First, connect the carabiner (clip) to the USB drive.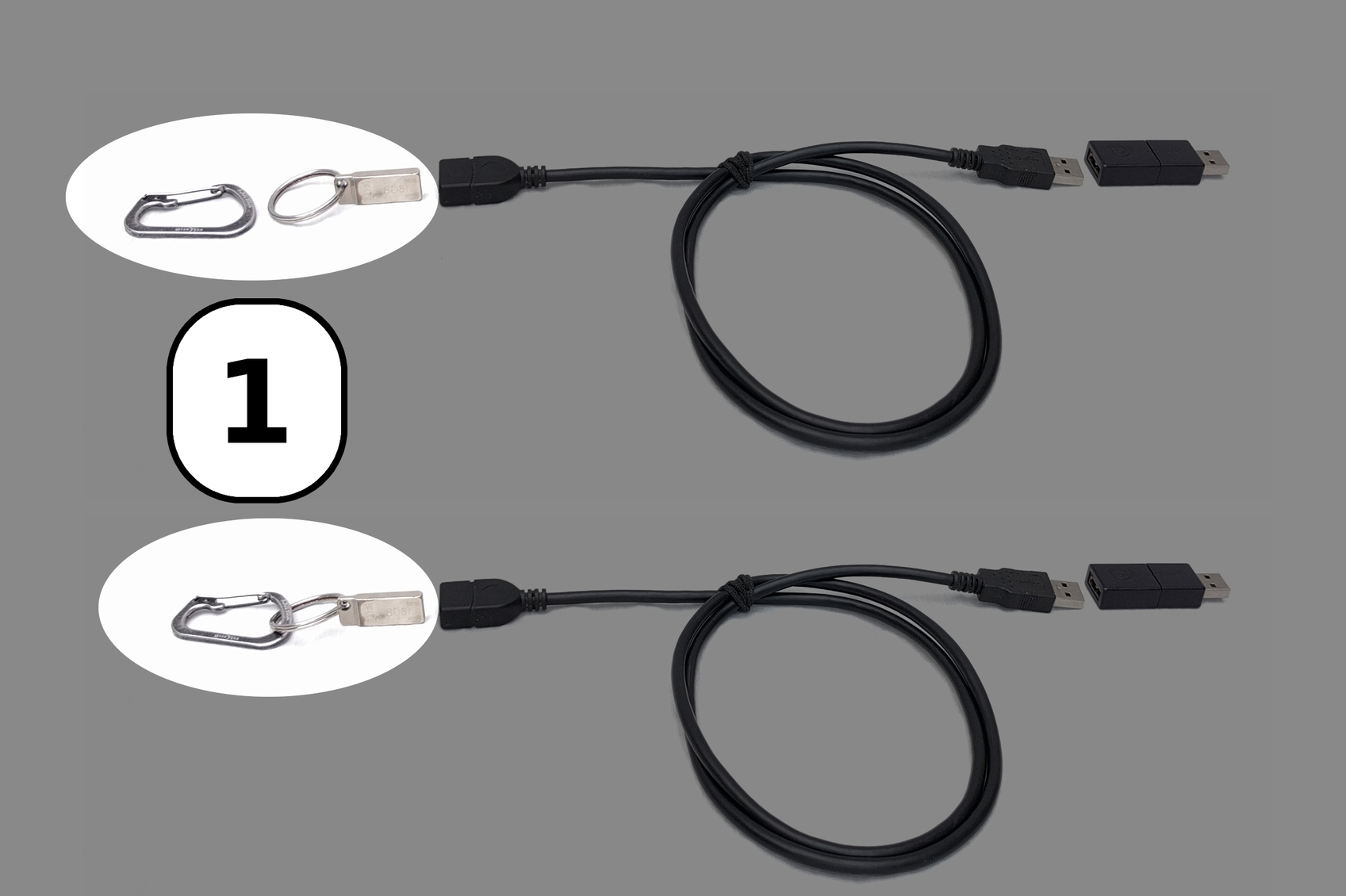 Step 2: Plug USB drive into cable¶
Next, plug the USB drive into the female end of the USB extension cable.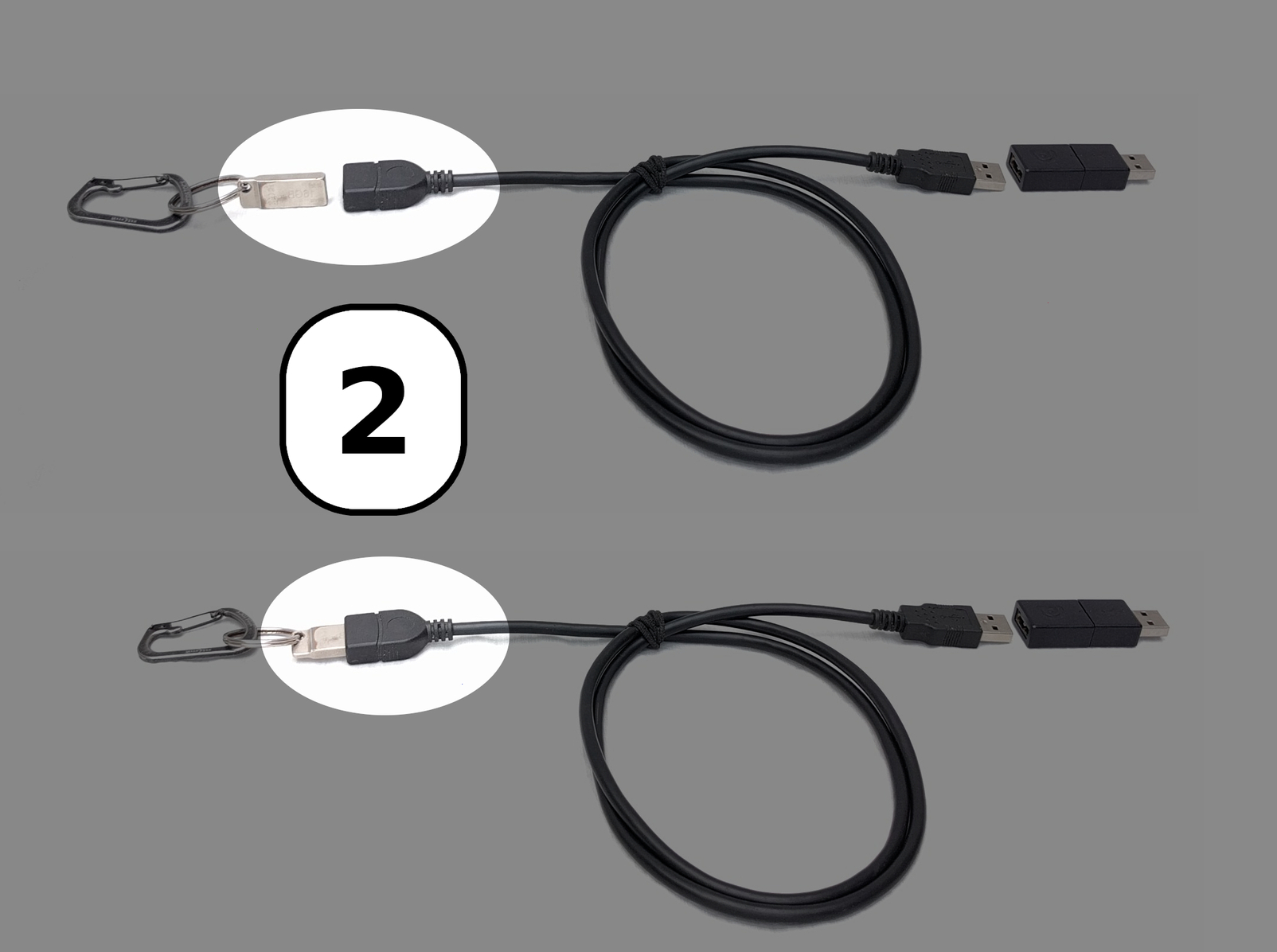 Step 3: Plug USB cable into magnetic breakaway¶
Finally, plug the the male end of the USB extension cable into the USB magnetic breakaway adapter.